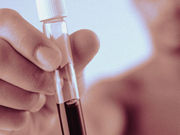 I statement shows current evidence is insufficient to weigh balance of benefits and harms of screening
TUESDAY, Aug. 9, 2016 (HealthDay News) — The U.S. Preventive Services Task Force (USPSTF) has concluded that the evidence is currently insufficient to weigh the balance of benefits and harms of screening for lipid disorders in children and adolescents (aged 20 years or younger). These findings form the basis of a final recommendation statement published in the Aug. 9 issue of the Journal of the American Medical Association.
Researchers from the USPSTF updated the 2007 recommendations on screening for lipid disorders in children, adolescents, and young adults. They reviewed the evidence, with one review focusing on screening for heterozygous familial hypercholesterolemia and one focused on screening for multifactorial dyslipidemia.
The researchers found that there was limited evidence on the quantitative difference in diagnostic yield between universal and selective screening approaches, the effectiveness and harms of long-term treatment and screening, and the correlation between changes in intermediate outcomes and improvements in adult cardiovascular health outcomes. Based on these findings, the USPSTF concluded that there was insufficient evidence to weigh the balance of benefits and harms of lipid screening.
"In the absence of evidence, health care professionals should continue to take each patient's individual risks and circumstances [into] consideration, and use their best judgment when deciding whether or not to screen," Task Force vice chair David Grossman, M.D., M.P.H., said in a statement.
Recommendation Statement
Evidence Review 1
Evidence Review 2
Editorial
Copyright © 2016 HealthDay. All rights reserved.