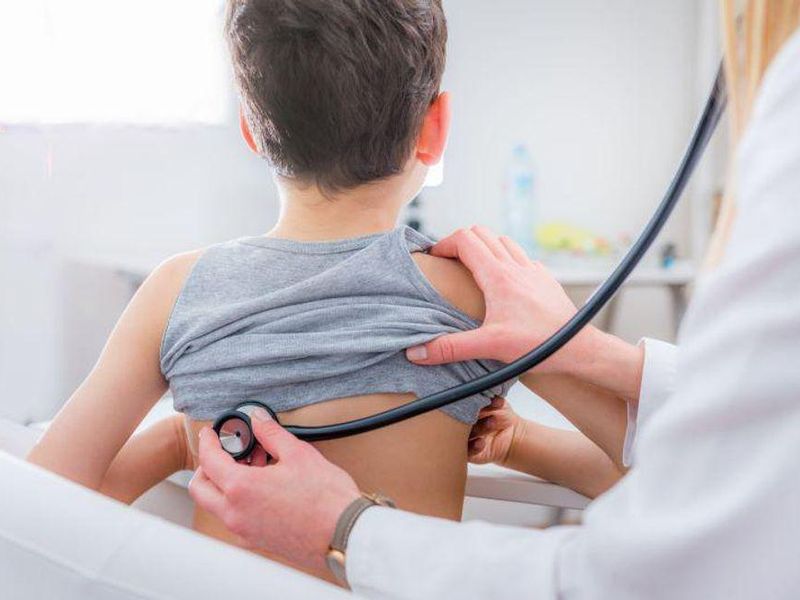 Three variables in the model included age, fever duration, and decreased breath sounds
MONDAY, Dec. 27, 2021 (HealthDay News) — A predictive model has excellent discrimination for radiographic community-acquired pneumonia (CAP) in children, according to a study published online Dec. 1 in Pediatrics.
Sriram Ramgopal, M.D., from Ann & Robert H. Lurie Children's Hospital of Chicago, and colleagues constructed a predictive model for radiographic CAP based on clinical features using data from patients (3 months to 18 years of age) with signs of lower respiratory infection.
The researchers found that radiographic CAP was identified in 22.2 percent of 1,142 patients. Increasing age, prolonged fever duration, tachypnea, and focal decreased breath sounds were positively associated with CAP in an adjusted analysis. There was a negative association between CAP and rhinorrhea and wheezing. A bootstrapped reduced model with three variables — age, fever duration, and decreased breath sounds — had an area under the receiver operating characteristic of 0.80. Among 229 children with a predicted risk of less than 4 percent, 5.7 percent had radiographic CAP (sensitivity of 94.9 percent), while among 229 children with a predicted risk of greater than 39 percent, 61.1 percent had CAP (specificity of 90 percent).
"When predicted risk is low or high, this model may allow for decreased chest radiograph use," the authors write.
Abstract/Full Text (subscription or payment may be required)
Copyright © 2021 HealthDay. All rights reserved.