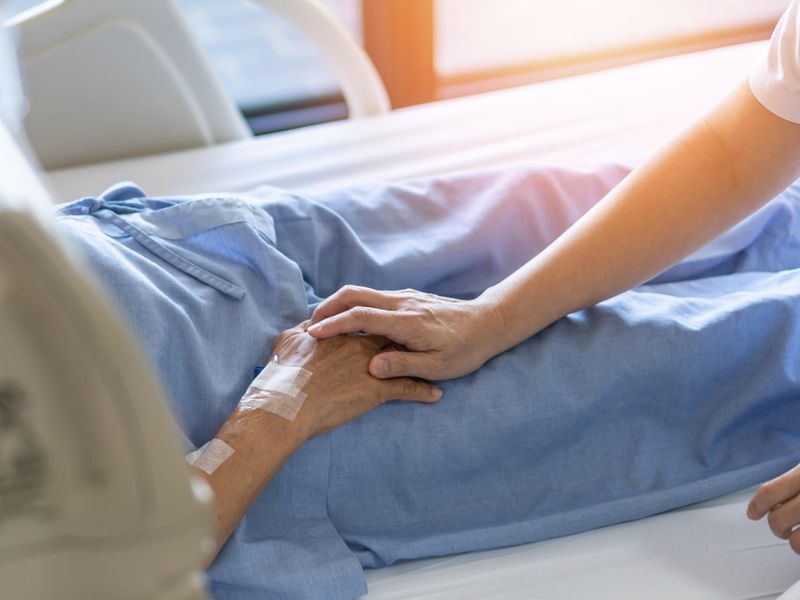 Comparable rates of in-hospital adverse events seen among seniors prescribed oral antipsychotics after major surgery
By Elana Gotkine HealthDay Reporter
WEDNESDAY, Sept. 6, 2023 (HealthDay News) — For older patients without psychiatric disorders prescribed oral antipsychotic drugs after major surgery, the risks for in-hospital adverse events are comparable for haloperidol and atypical antipsychotics, according to a study published online Sept. 5 in the Annals of Internal Medicine.
Dae Hyun Kim, M.D., Sc.D., from Brigham and Women's Hospital in Boston, and colleagues conducted a retrospective cohort study involving 17,115 patients aged 65 years and older without psychiatric disorders who were prescribed an oral antipsychotic drug after major surgery to compare the risk for in-hospital adverse events. After propensity score overlap weighting, the risk ratios for in-hospital death, cardiac arrhythmia events, pneumonia, and stroke or transient ischemic attack (TIA) were estimated.
Of the four antipsychotics, quetiapine was the most prescribed (53.0 percent). The researchers found that the risk for in-hospital death did not differ significantly for patients treated with haloperidol (3.7 percent, reference), olanzapine, quetiapine, and risperidone (2.8, 2.6, and 3.3 percent, respectively). No significant differences were seen between the treatment groups for the risk for nonfatal clinical events (range, 2.0 to 2.6 percent for a cardiac arrhythmia event; 4.2 to 4.6 percent for pneumonia; and 0.6 to 1.2 percent for stroke or TIA).
"We recommend reducing antipsychotic use altogether as there is no safer antipsychotic drug option and focusing concerted clinical and health policy efforts and investment in nonpharmacologic interventions for delirium prevention and management," the authors write.
Abstract/Full Text (subscription or payment may be required)
Copyright © 2023 HealthDay. All rights reserved.