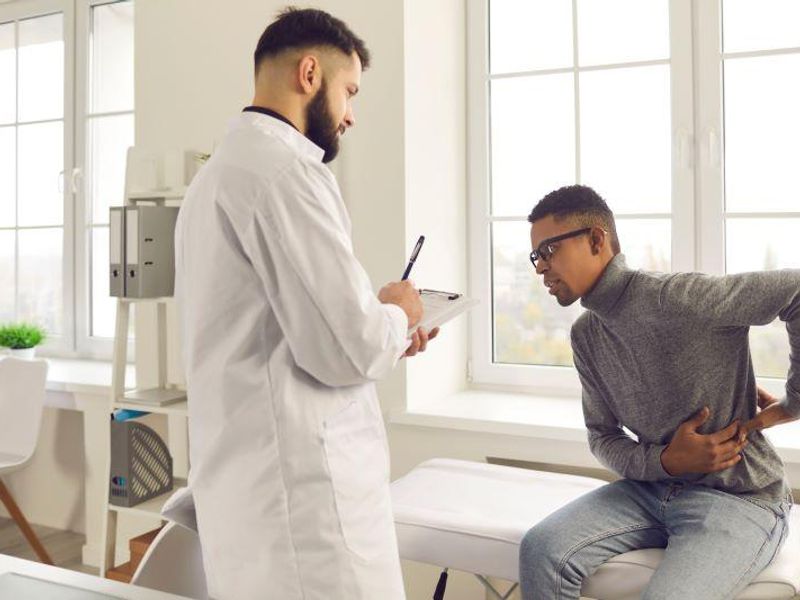 Higher risk seen for both ulcerative colitis and Crohn disease
WEDNESDAY, Sept. 28, 2022 (HealthDay News) — Men who have sex with men (MSM) with high-risk homosexual activity have a higher prevalence of inflammatory bowel disease (IBD) than men engaging in high-risk heterosexual activity, according to a research letter published online Sept. 1 in Gut.
Emad Mansoor, M.D., from Case Western Reserve University and the University Hospitals Cleveland Medical Center, and colleagues used data from the TriNetX research network (58 U.S. health care organizations; 2002 to 2022) to examine the association between sexuality and IBD diagnosis.
The researchers identified 10,795 MSM, of whom 0.8 percent were diagnosed with Crohn disease and 1.26 percent were diagnosed with ulcerative colitis. MSM with high-risk homosexual activity were more likely to be diagnosed with Crohn disease (odds ratio, 1.64) and ulcerative colitis (odds ratio, 2.45) versus men who have sex with women and engage in high-risk heterosexual activity.
"Our group is presently performing prospective studies to confirm the increased prevalence of inflammatory bowel disease in MSM individuals, the association between specific sexual practices and risk of developing Crohn disease and ulcerative colitis, and investigating the potential role of the gut microbiome, with the overall objective of developing personalized medical therapies and improving health care access for this important underrepresented minority patient population," the authors write
Abstract/Full Text (subscription or payment may be required)
Copyright © 2022 HealthDay. All rights reserved.