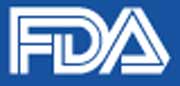 Class of drugs includes canagliflozin, dapagliflozin, and empagliflozin
MONDAY, May 18, 2015 (HealthDay News) — The U.S. Food and Drug Administration has issued a warning about the risk of ketoacidosis with use of sodium-glucose cotransporter-2 (SGLT2) inhibitors.
The drugs are sold under the brand names: Invokana (canagliflozin), Invokamet (canagliflozin and metformin), Farxiga (dapagliflozin), Xigduo XR (dapagliflozin and metformin extended-release), Jardiance (empagliflozin), and Glyxambi (empagliflozin and linagliptin).
Between March 2013 and June 2014, the FDA received 20 reports of the drugs triggering ketoacidosis. All 20 patients had to go to an emergency department or were hospitalized, the FDA said. The agency said it's investigating the issue to see if changes are needed in the prescribing information for SGLT2 inhibitors.
Patients taking SGLT2 inhibitors should monitor themselves for any signs of ketoacidosis and seek immediate medical attention if they develop symptoms such as difficulty breathing, nausea, vomiting, abdominal pain, confusion, and unusual fatigue or sleepiness, the FDA said.
Copyright © 2015 HealthDay. All rights reserved.