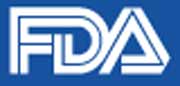 Could be used by patients who don't respond to statins
WEDNESDAY, June 10, 2015 (HealthDay News) — U.S. health experts voted on Tuesday to recommend approval of the first of two drugs in a new class of cholesterol medications that reduce low-density lipoprotein (LDL) cholesterol in patients who don't fare well on statins. The related research was published online April 28 in the Annals of Internal Medicine.
In a 13 to 3 vote, the U.S. Food and Drug Administration advisers approved the mediation alirocumab (Praluent). On Wednesday, the panel will decide whether to recommend the same for a similar medication known as evolocumab (Repatha). Both medications are PCSK9 inhibitors.
For the review, researchers led by Eliano Navarese, M.D., Ph.D., of Heinrich Heine University in Dusseldorf, Germany, pooled the results of 24 clinical trials involving 10,159 patients. Some compared a PCSK9 inhibitor to a placebo, while others used the cholesterol drug ezetimibe (Zetia) for comparison. Half of the trials involved people with familial hypercholesterolemia. Some of the other trials focused on people who'd dropped statins because of side effects. Overall, the researchers found, the new drugs cut LDL to a greater degree. They also lowered patients' risk of heart attack or death by about half.
Seth Martin, M.D., a cardiologist at Johns Hopkins University in Baltimore, stressed that longer-term studies are needed to prove that the drugs prevent heart attacks and extend people's lives — without serious side effects. "Still, the early data are exciting, and we're cautiously optimistic," Martin, who co-wrote an editorial published with the study, told HealthDay. Martin said the main concern that has arisen in trials is the potential for neurocognitive effects.
Full Text (subscription or payment may be required)
Editorial
Copyright © 2015 HealthDay. All rights reserved.