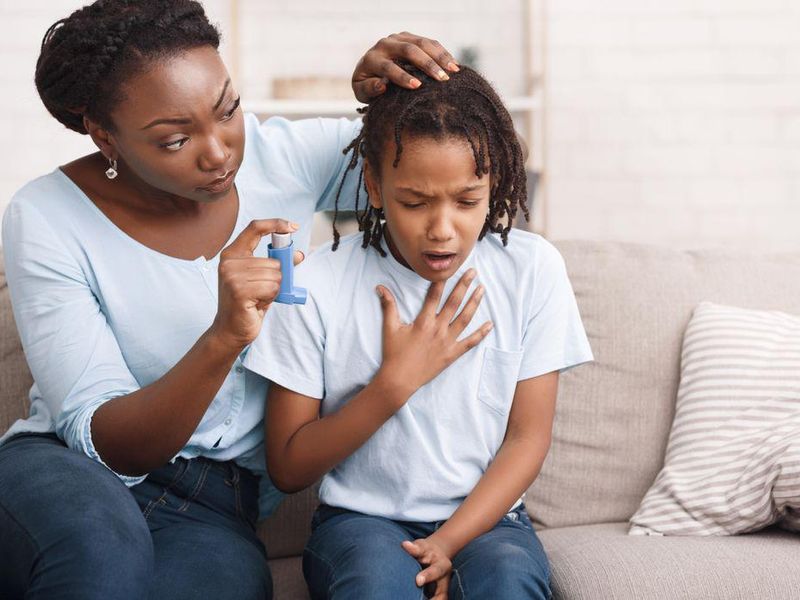 Composite score shows better prediction than individual family-level income, education
By Lori Solomon HealthDay Reporter
FRIDAY, May 26, 2023 (HealthDay News) — Neighborhood Child Opportunity Index 2.0 (COI) scores are a stronger predictor of exacerbation-prone asthma status than individual-level metrics of household income and parental education, according to a study presented at the American Thoracic Society's 2023 International Conference, held from May 19 to 24 in Washington, D.C.
Emily Skeen, M.D., from Children's Hospital Colorado in Aurora, and colleagues assessed whether a composite score of neighborhood-level child opportunity would predict exacerbation-prone asthma status better than individual-level socioeconomic indicators. The analysis included 193 children (aged 8 to 17 years) participating in an asthma cohort.
The researchers found that the odds of exacerbation-prone classification increased by 40 percent with a 20-point decrease in overall COI. Similar results were seen for education and social/economic domains, but not health/environment. Exacerbation-prone odds increased 10 percent with a $5,000 decrease in household income, while there was no significant association seen for parental education. When adding age and sex predictors (odds ratio, 1.38); Hispanic ethnicity (odds ratio, 1.27); and age, sex, and ethnicity (odds ratio, 1.27), COI impact on exacerbation-prone status was similar.
"This highlights both the utility of the COI to identify children at risk for under-treated/more severe asthma in clinical practice and the importance of addressing community factors to mitigate the burden of frequent exacerbations," the authors write.
Copyright © 2023 HealthDay. All rights reserved.