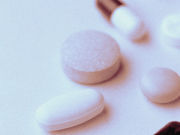 Authors recommend addition of ezetimibe at 10 mg/day for higher-risk patients
WEDNESDAY, April 6, 2016 (HealthDay News) — Expert consensus guidance has been issued regarding the use of non-statin therapies to lower cholesterol in high-risk patients. The consensus document was published online April 1 in the Journal of the American College of Cardiology to coincide with presentation at the annual meeting of the American College of Cardiology, held from April 2 to 4 in Chicago.
Donald M. Lloyd-Jones, M.D., from Northwestern University in Chicago, and colleagues reviewed the evidence and provided guidance for clinicians and patients in one of the four evidence-based statin benefit patient groups identified in the 2013 American College of Cardiology/American Heart Association cholesterol guideline. The algorithms are based on the assumption that the patient is taking or has attempted to take a statin and that the clinician and patient are trying to determine whether additional therapy is needed.
The authors recommend consideration of multiple factors, including adherence and lifestyle; statin intolerance; control of other risk factors; clinician-patient discussion regarding patient preferences and potential benefits and harms of non-statin therapy; percentage low-density lipoprotein cholesterol reduction; and monitoring response. The authors support consideration of adding ezetimibe 10 mg daily for many higher-risk patient groups. No clear indications were found for the use of niacin preparations as additional non-statin therapy.
"Before initiation of combination therapy, it is imperative for clinicians and patients to engage in a discussion that includes the potential for net," Lloyd-Jones said in a statement.
Several authors disclosed financial ties to the pharmaceutical industry.
Copyright © 2016 HealthDay. All rights reserved.